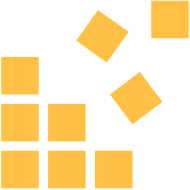 Data & Analytics
Data MOdeling & Business Insight
Power BI Implementation
Excel AUTOMATION
Excel BI
Reporting & Analytics Outsourcing
We can offer to support You with:
Consolidating and transforming data from multiple sources into informative dashboards and reports

Automation of current reporting, to increase the efficiency of the analytic activities by allowing to focus value-added activities rather than data preparation.
Design and delivery of new reporting and analytics solutions to support you in decision making
Maintenance of data analytics and BI solutions.
Power BI and Excel trainings
Development, implementation, and maintenance of the reporting systems.
Out expertise is around data analytics and Business Intelligence with focus on Microsoft technologies.
Power BI is our main focus but we have also extensive experience delivering Excel-based solutions.
Let's do it!
We can help you to get maximum out of your data.
We are Microsoft Certified data professionals, fans of digital transformation and data  analytics.
We have a lot of experience working in with matrix organizations in geographically distributed teams.

Because our solutions are scalable we are delivering solutions for Enterprises, SMBs as well as for very small organizations.

We enjoy what we do and that makes us a really great partner very focused on delivering value to the customer.

We love to brainstorm with our clients to find the best solutions.
Although we are located in Poland we provide support worldwide.
So don't hesitate and
Contact Us
.